About American Foam Rubber, L.P.
Over 50 Years of Experience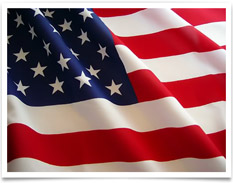 AMERICAN FOAM RUBBER, L.P. (A.F.R.), a Texas based, woman-owned Company, has been an industry leader in the foam fabrication and upholstery supplies business for 50+ years. We are a stable financially secure Company located at 4908 Sharp St., Dallas, Texas (near downtown and close to the Design District).
Stellar Customer Service
Our customers value our enthusiastic team collaboration, quick-turnaround solutions and competitive pricing to fit their specific upholstery requirements. The foundation of A.F.R.'s success is providing our customers with the highest standard of customer service and quality products. We want to EARN your business through trust, reliability and paying close attention to your needs.
The combined dominance of all our team efforts leads to superior quality products and maintains our tradition of excellence. AMERICAN FOAM RUBBER, L.P. welcomes you to share in this partnership tradition.
Your One-Stop Source
We understand that our most valuable asset is YOU, the customer who determines our success. Thank you for considering American Foam Rubber, L.P. as your One-Stop Foam and Upholstery Supplies Provider!
Come See Us!
4908 Sharp St.
Dallas, TX 75247
Go To Map >>
Phone: 214-631-1460
Fax: 214-631-1464
erika@americanfoamrubber.com